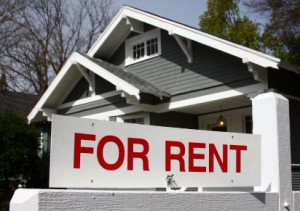 20 DAYS' WRITTEN NOTICE TO TERMINATE LEASE
Washington State law (RCW 59.18.200(1)(a)) requires that residential landlords give month-to-month tenants at least 20 days' written notice before terminating the rental agreement. The landlord must give written notice of the termination of the tenancy at least 20 days before the end of the rental period. For example, if the rent is due on the first of the month, and there are 31 days in the month, then the landlord must give the written notice to the tenant by the 10th of the month. Be sure to keep proof that you sent the notice to terminate and kept a copy for the records.
If the rental agreement states that the rent is due on an irregular day of the month, such as the 15th, just count 20 days backward from that date to determine the day of the month that the notice must be received by the tenant. The 20-day period is calculated from the day the rent is due, not including any grace period you may have allowed before the rent is considered late.
Also, you never count the day you serve the notice – thus, you need to add an extra day if you personally serve the notice or two days if you post the notice at the unit and mail the notice by first class U.S. Mail (not certified mail, return receipt requested) to all tenants.
Tenants on fixed-term leases, such as a six-month or one-year lease, are committed to living in the unit for the full lease period. Look to the rental agreement to see what the notice terms are. If there are no specific notice terms dictated there, RCW 59.18.220(1) states that the tenancy ends when the lease ends.
There is no law requiring that landlords prorate the rent for extra days or partial months that tenants occupy the unit, though many landlords agree to do so when the tenants move in to units.
Be sure to obtain from the tenant a valid forwarding address where the landlord can send a deposit accounting and refund (if owed). Under RCW 59.18.280, the landlord is obligated to send a deposit statement within 14 days to the tenant's last known address. If the tenant does not provide the landlord with a new address, the landlord may end up sending it to the just-vacated unit.