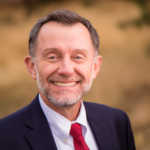 Can Deliver The Results You Need.
I entered the practice of law in 1994 and have focused largely on small business law and real estate.  My experience in working with small business owners, entrepreneurs, investors, property managers, landlords, and lenders gives me a distinct advantage when it comes to finding solutions for your unique situation.  My mission is helping your business and family achieve maximum profitability in Washington and Idaho.
I strive to be approachable and practical with every client.  My goal is to communicate with you how I intend to represent your needs and formulate a plan to achieve those objectives.  I've worked with thousands of individuals just like you throughout the region and nation and I know I can be of value to you.
Our consultations are always confidential.